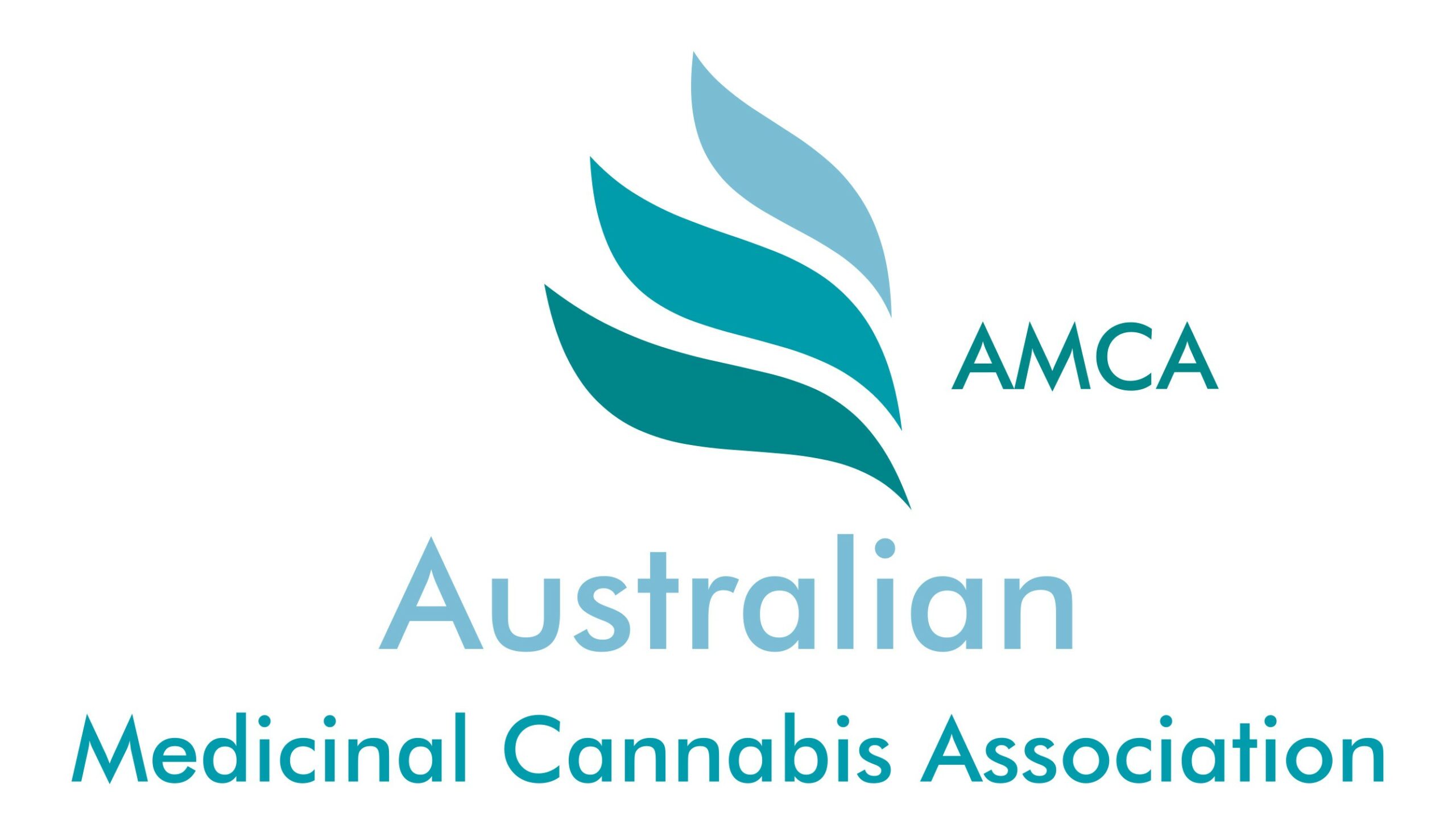 The Australian Medicinal Cannabis Association (AMCA) was founded in mid-2020 by a group of pioneers, ambassadors and stakeholders from the breadth of the medicinal cannabis sector working together to improve patient access and to support the Australian medicinal cannabis industry.
AMCA provides the framework and support for the association to assist committed individuals and organisations to steer the industry and sector in a positive direction. We believe it is essential to have a broad mix of members with a wide skill set to meet the evolving needs of the medicinal cannabis industry.
AMCA members include patients, healthcare professionals, clinics, researchers, medicinal cannabis cultivators and manufacturers, professional service providers (legal, financial, IT, consultants), and allied service providers (e.g. manufacturing equipment suppliers, testing laboratories).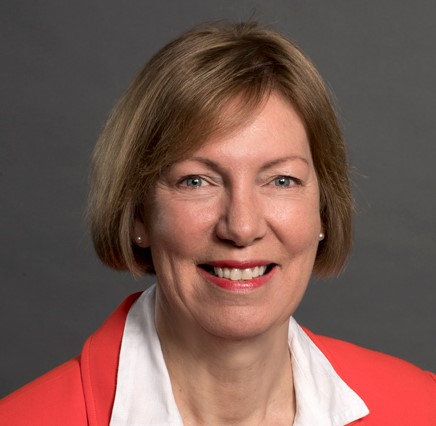 WELCOME TO AMCA
We're delighted to welcome you to AMCA, a registered not-for-profit charity formed to serve the interests of a broad variety of organisations and individuals across the Australian medicinal cannabis sector. 
Please join us and help us to improve the sector for everyone.
Gail Wiseman | General Manager (Please note that I work on Tues and Thurs)
Our Vision
To see Australia leading the world in quality, affordable and accessible medicinal cannabis. 
Our Mission
To unite and empower committed individuals and organisations to ensure that Australia's medicinal cannabis system is world class and patient focused.
Inclusion
Shaping the industry to leave no-one behind 
AMCA is focused on supporting a healthy and robust industry, which will ultimately benefit Australian patients.  
Whilst AMCA has a firm vision for this to be a more patient-centric industry, it requires that no-one area is left behind. 
Areas of special concern for AMCA are  supporting veterans, changing the drug driving laws, making legal medicinal cannabis more affordable and creating a more even playing field for our young industry.
With its broad membership, AMCA is ideally positioned to represent and advocate for the interests and concerns of patients, health care professionals, researchers, cultivators, manufacturers, exporters and affilated organisations serving the Australian medicinal cannabis industry. 
Collaboration
Building an inclusive community within the industry
AMCA recognises the broad variety of stakeholders involved and our intention is to support all stakeholders in collaborative activities that will promote medicinal cannabis in a positive light to all. 
AMCA especially sees the need to engage with the public and its health workforce. 
We aim to assist networking to bridge educational gaps and create a better supported workforce. For this reason we will engage directly wherever possible with patient advocacy groups, individual health professionals and their representative bodies, as well as industry and affiliated members. 
Tenacity
Proactive- Positive – Problem solving 
Our pioneers have often had to tackle challenges from which others have shied away, but they have nevertheless stepped up to do so when patients and industry have suffered.  
Like most things associated with Medicinal Cannabis, AMCA appreciates that we are playing 'the long game' and that it is important to be at the table to help shape the industry into something that we can all be proud of. 
We look forward to supporting our members in the long term in efforts to realise a medicinal cannabis industry that is beneficial, sustainable, profitable, accessible and affordable to all.
Advocacy
With its broad membership, AMCA is ideally positioned to represent and advocate for the interests and concerns of patients, health care professionals, researchers, cultivators, manufacturers, exporters and affilated organisations serving the Australian medicinal cannabis industry. 
Information
AMCA will provide updates to its members on a wide range of topics ranging from latest regulatory changes and news updates to information on events. 
Connection
AMCA provides opportunities for members to connect with each other through regular networking meetings. 
AMCA can also help to facilitate one-on-one introductions for members requiring specific connections to support their businesses.
Emily Rigby - Chair
Emily Rigby – Board Director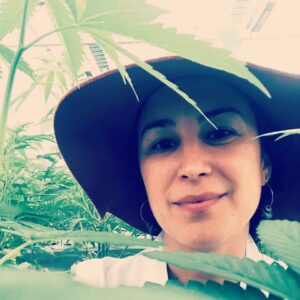 Emily has been on the AMCA Board since October 2021 and was appointed Chair on 31st October 2023.
Emily is a research scientist and passionate advocate for medical cannabis – promoting industry development, efficient production methods, education, patient access, research and regulatory reform. 
Since 2016, Emily has played an integral role in developing the Australian medicinal cannabis industry, including establishing a licenced medical cannabis cultivation and research facility and releasing Australian grown cannabis medicines into local and export markets. 
Following roles within the medicinal cannabis industry, Emily now runs her own consultancy as well as continuing her membership of Protected Cropping Australia (PCA), Australia's peak industry body for hydroponic and greenhouse growers, for which she has also served as a Director and Chair.
Emily has developed a dedicated Medical Cannabis stream at PCA conferences since 2019, as well as co-developing the first industry program at the Australian Medicinal Cannabis Symposium in 2022. 
Emily was recognised as Australia's 2021 'Woman of Weed' in the Australian Cannabis Awards for her contribution to female leadership in the cannabis space. 
She is dedicated to removing the stigma surrounding the Cannabis plant and facilitating the global cannabis industry. 
Emily has most recently demonstrated her commitment to the industry, and cultivators in particular, by establishing Australian Cannabis Cultivators as the most recent of AMCA's specialist associations.
A/Prof Marc Russo
A/Prof Marc Russo – Board Director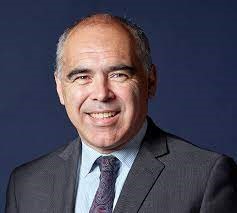 Associate Professor Marc Russo was appointed to the AMCA Board as an interim Board Director on 8th September 2022.  
He is an internationally-renowned pain management specialist who has treated more than 45,000 patients over the past two decades.  
Associate Professor Russo is involved in cutting-edge treatments to advance the field of pain medicine and research. He holds numerous Directorships on various pain management and Medical Advisory Boards across Australia and has been involved in over 74 Research Studies and 80 journal publications. 
A/Prof Russo is Founder and Director / Medical Director of the Hunter Pain Clinic in 1999. He believes that a multidisciplinary approach to pain management and clinical diligence, early intervention, education and research in the field of pain management are integral to successfully treating patients suffering from chronic persistent pain. 
Jodie Davis
Jodie Davis – Board Director and Co-Founder and Steering Committee member of ACNA
Jodie is Federal Education Officer of the Australian Nursing and Midwifery Federation.
She was a major contributor in development of the first nurses and midwives program during the United In Compassion Medicinal Cannabis Symposium in May 2022.
Jodie is a member of the organising committee for the nurses and midwives program for the next UIC Symposium in August 2023.
Dr. Teresa Nicoletti
Dr, Teresa Nicoletti – Company Secretary and Co-Founder of AMCA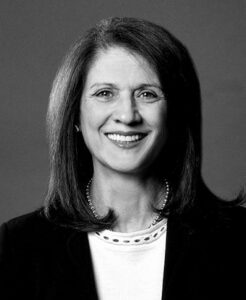 Dr Teresa Nicoletti is a dual-qualified PhD-qualified scientist and lawyer, and is recognised as one of Australia's leading legal practitioners in the health and life sciences sectors, particularly in the therapeutic goods space in which she has operated for more than 25 years. 
 She holds the highest Band 1 ranking for Life Sciences in Chambers Asia Pacific and is listed in Legal 500 for Intellectual Property and Best Lawyers for Health & Aged Care, Life Sciences and Biotechnology. She is also a dual winner of the Lawyers Weekly Partner of the Year in Health award and numerous other awards relating to her legal practice and training.
 In her day-to-day legal practice, Teresa leads Mills Oakley's Intellectual Property, Health and Life Sciences team, which provides broad advice to clients across their businesses, and draws on her unique mix of legal, regulatory, scientific and commercial expertise to obtain the best possible outcomes. She represents clients regularly in dealings with the TGA, state and territory health and food authorities, the APVMA, NICNAS, ACCC, HCCC, medical and pharmacy boards, AHPRA, VCAT and NCAT.
 In addition to her legal practice at Mills Oakley, Teresa has a strong administrative law background, having been a senior member of the Administrative Appeals Tribunal since 2006. She is also a board director of a number of companies in the health and life sciences sector, with a strong focus on corporate governance and compliance.
 Teresa is well-recognised as one of the pioneers in the developing medicinal cannabis and hemp space in Australia, and since 2014 has strongly advocated for a facilitative legal and regulatory framework which provides access to high quality, safe and affordable medicinal cannabis to patients who may benefit from it. 
 Teresa also continues to advocate for a more facilitative industrial hemp scheme which provides broader access to hemp products in the cosmetics, food and textiles space. 
Prof. Nick Lintzeris
Prof. Nick Lintzeris – Board Director
Prof. Lintzeris is Conjoint Professor, Specialty Addiction Medicine at the University of Sydney and Director, Drug and Alcohol Services for the South Eastern Sydney Local Health District.
He has more than thirty years' experience working in the Alcohol and other Drugs sector as a clinician (Addiction Medicine Specialist), is a researcher (PhD with over 200 peer review journal publications); and has been involved in training and education of health care providers and policy (e.g. Past President Chapter Addiction Medicine, Royal Australasian College Physicians).
Prof. Lintzeris has been active as a clinician researcher examining the management of people with cannabis use disorder (Chief Investigator of over 6 NHMRC funded RCTs of interventions for cannabis use disorder).
Prof Lintzeris has led several NHMRC funded trials of medicinal cannabis for the treatment of cannabis use disorder, including the role of nabiximols (x 2 RCTs) and current Chief Investigator of an RCT of CBD for cannabis use disorder. He has also been active in medicinal cannabis research for other health conditions.
Prof. Lintzeris was the founding Clinical Director of the Lambert Initiative (USyd) in 2016-17. He has been an Investigator in several NSW Health and MRFF funded trials of medicinal cannabis – including in the areas of chronic pain, palliative care and chemotherapy.
He has been the Chief Investigator of the Cannabis As Medicine Surveys (2016, 2018, 2020, 2022) examining consumer perspectives of medical cannabis in Australia, and research examining health care provider perspectives regarding medicinal cannabis.
He is an active medicinal cannabis prescriber (in private practice), focusing on the use of medicinal cannabis in people with cannabis use disorder – often with other co-morbid health conditions.
Bryan Ebstyne
Bryan Ebstyne – Board Director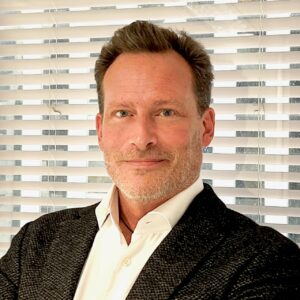 Bryan Ebstyne was appointed to the AMCA Board as an interim Board Director on 15th September 2022. 
He is CEO of Australia's largest licensed medical cannabis cultivation companies, Austranna. 
Bryan has gained extensive experience through his varied career, working in technology and communications, including as World-Wide Industry Director for Microsoft. He first entered the cannabis industry in 2014, when he co-founded, raised venture capital and led Leaph, Seattle's first industrial scale cannabis cultivation and processing company.  
Before moving to Australia, Bryan co-founded a cannabis consultancy (Ebstyne & Roth) in Düsseldorf, Germany where as Vice President of Operations, he built and led cross-disciplinary teams to compete & successfully winning Germany's 2017 tender for cannabis cultivation licensing on behalf of MedReleaf and Aurora in 2018.
Fiona Patten
Fiona Patten – Board Director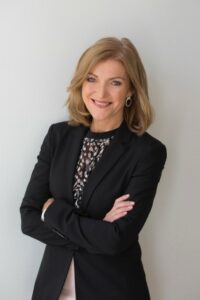 Fiona has Deputy Chair of AMCA since 31st October 2023.
She is a former Australian politician. She is the leader of the Reason Party and was a member of the Victorian Legislative Council from 2014-22, representing the Northern Metropolitan Region until she lost her seat at the 2022 state election.
Before entering politics, Fiona championed sexual rights and health movements for more than 20 years, particularly on HIV/AIDS, after initially starting out as a small business owner with her own fashion label.
During her time as a Victorian MP, Fiona was credited for playing pivotal roles in achieving social reforms in Victoria, with examples including the passage of Victoria's assisted dying legislation, the trial of a medically supervised drug injecting room in Richmond.
Fiona has been pivotal in supporting badly needed changes to drug laws generally and for medicinal cannabis in particular.
In February 2022, Fiona introduced a bill to the Victorian upper house to decriminalise all drugs. Under the proposal police would issue a compulsory notice and referral of drug education or treatment to people found to have used or possessed an illicit drug. Those who comply with the notice would not be found guilty or receive a criminal record. "Patrick Lawrence, chief executive of addiction, mental health and legal services hub First Step, said the bill would ensure those struggling with addiction, who were often targeted by Victoria's drug laws, received help rather than condemnation."
With regard to medicinal cannabis, Fiona was a tireless advocate for patients while in the Victorian Parliament. She advocated for patients denied access through Worksafe and TAC but probably most importantly she introduced a number of amendment bills to address the discriminatory driving laws that prohibit medicinal cannabis patients from driving. These bills led to an expert working group and just this week she worked with the Legalise Cannabis MPs to re-introduce her Road Safety (Medicinal Cannabis) Amendment Bill which was met with strong media interest and very positive remarks from Premier Daniel Andrews. 
Finally she initiated (and chaired) a comprehensive inquiry into the use of Cannabis in Victoria which made a number of recommendations to assist medicinal cannabis patients. Fiona would like to continue to advocate and contribute to the campaign to reduce the stigma of medicinal cannabis while improving access and understand of this medicine and the people it helps.
Justin Sinclair
Justin Sinclair – Board Director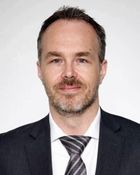 Justin has been on the AMCA Board since AMCA was founded in mid-2020. 
Justin is Chief Scientific Officer with ANTG. He was previously a Research Fellow at the NICM Health Research Institute at the University of Western Sydney, Justin coordinated the Australian Medicinal Cannabis Research & Education Collaboration (AMCREC). 
Justin is a member of the Society of Cannabis Clinicians Australian Chapter (SCCAC) Advisory Panel and has also served as an advisor to United in Compassion, Australia's leading medicinal cannabis patient advocacy group, in a pro bono capacity, since January 2015. 
Justin's scientific background is in pharmacognosy (i.e. drugs that come from plants, fungi and natural sources), but his research interests extend into botany, ethnopharmacology, analytical phytochemistry and psychopharmacology. 
He is currently a co-investigator on several medicinal cannabis clinical research projects and has presented over 100 medicinal cannabis lectures to medical practitioners, nurses, pharmacists and the general public since 2016. 
Justin has published on the topics of cannabis and the endocannabinoid system, pain management and herb/drug interactions in peer reviewed publications and is currently pursuing research focusing on the safety, tolerability and effectiveness of medicinal cannabis for endometriosis.
Disclosures 1. Research Fellow, NICM Health Research Institute (NICM) at Western Sydney University. 2. Co-ordinator, Australian Medicinal Cannabis Research & Education Collaboration (AMCREC) 3. Lead, Scientific Advisory Board of United in Compassion 4. Former Scientific Advisory Board member, BioCeuticals (Resigned April 2019)
Lucy Haslam
Lucy Haslam – Co-Founder of AMCA and Lifetime Member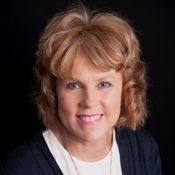 Lucy was Co-Founder and Chair of AMCA since its inception in mid-2020. She retired as Chair at the end of October 2023 and remains an active Ambassador and the first Life Member of AMCA.
Lucy is a retired nurse, mother and grandmother from NSW but now residing in Queensland. Her 20-year nursing career included the establishment of a successful home nursing care agency.

Together with husband Lou (a retired NSW Police officer), they raised three sons in Tamworth. Lucy always considered herself fairly conservative in her views and strict in her parenting style but the diagnosis of stage four bowel cancer for her youngest son Daniel, in 2010, challenged her perceptions around cannabis as it became a miraculous remedy for the extreme side effects of chemotherapy.
With a strong desire to care for her son, Lucy embarked on a mission to educate herself and the Australian audience about the therapeutic properties of cannabis. In 2014 Lucy and Daniel were considered criminals as they accessed cannabis on the black market. Dan sadly lost his battle with cancer in February 2015. Despite this Lucy's campaign for the re-introduction of Medicinal Cannabis has seen its legal status change at a state and federal level. 
Lucy founded United in Compassion in 2014 and she now sees her role as both advocate for other patients and as an educator in Dan's memory. In her role as UIC Director Lucy strives to keep the emerging industry patient-centric and morally grounded. In 2014 she organised the Inaugural Australian Medicinal Cannabis Symposium and followed up in 2016, 2017 and 2019 with three more international conferences with plans to continue on a regular basis into the future.
Lucy sat on the Advisory Council for the NSW Centre for Medicinal Cannabis Research and Innovation and on the ACT Non-Executive Medicinal Cannabis Advisory Council. She is keen to remain active in the industry to continue to represent patients and keep their needs at the centre of the emerging medicinal cannabis market.
Lucy was nominated and a NSW State finalist in the 2016 Australian of the Year Awards. She has received the Paul Harris Fellowship Rotary Award for her medicinal cannabis advocacy and was named as one of the top 100 Women of Influence in 2016, again for her work in reintroducing medicinal cannabis.
Lucy believes that once you understand the benefits of Medicinal Cannabis and its potential to relieve suffering, you cannot hold on to views that were born of the "war on drugs". She predicts that Cannabis will one day be viewed as a "wonder drug" and hopes that mothers and nurses can lead the revolution!
https://www.abc.net.au/austory/doing-it-for-dan/6867470
https://www.australianoftheyear.org.au/honour-roll/?view=fullView&recipientID=1409
Michael John Palmer, AO
Michael John Palmer, AO, APM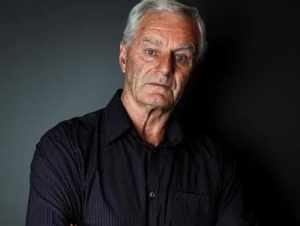 Michael John (Mick) Palmer is a barrister and 33 year career police officer with extensive experience in police leadership and reform in community, national and international policing.
Having progressed through the ranks of the Northern Territory Police Service, he was appointed Commissioner of the Northern Territory Police, Fire and Emergency Services agency in 1988 he was appointed Commissioner of the Australian Federal Police (AFP) in 1994. Mick held this position for 7 years until his retirement in March 2001.
In 1982 and 1983, Mick practiced as a barrister at law in Queensland during a five year break in his police service. Between 1997 and 2000 he was a member of the Executive Committee of Interpol having become the first Australian elected to the position. He was also the inaugural Deputy Chair of the National Council against Drugs (NCAD) a position he occupied until his retirement from policing in 2001.
Since retiring from policing in 2001, Mick has conducted a range of inquiries and reviews for the Australian Federal and State Governments, both within Australia and overseas.
In 2004/5 he conducted the Inquiry into the Circumstances of the Immigration Detention of Cornelia RAU and recently conducted an inquiry for the Tasmanian Government into conditions in the maximum security prison at Risdon in Hobart, Tasmania.
Between 2004 and 2012 he was the Federal Government's Inspector of Transport Security, a position created after the 9/11 and Bali bombing terrorist incidents.
Mick is a recipient of the Australian Police Medal and in 1998 was admitted to the Order of Australia (AO) for his work in "advancing the professionalisation of policing through the introduction of far-reaching anti-corruption processes and management practice reform".
In 1999 the Board of Governors of Charles Sturt University conferred the award of Doctor of Letters (honoris causa) for his contribution to advancing policing in Australia.
Mick is currently a spokesperson for the Ted Noffs Foundation's Take control Campaign, for Safer, Saner Drug Laws, a Director Emeritus of Australia 21 and an Ambassador for SMART Recovery.
David Heilpern
David Heilpern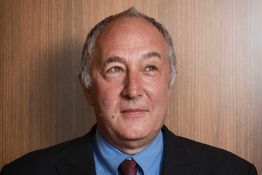 David Heilpern was appointed as a Magistrate in 1998, and was at the time the youngest magistrate in Australia. He 'retired' in May 2020. 
He sat in the criminal, mining, family, industrial, coronial and children's jurisdictions of the Local Court, and was the Senior Civil Magistrate for five years. 
During his time on the bench, David was the principal educator for new magistrates throughout Australia and the Pacific and made several important reported decisions on criminal, environmental and evidence law. 
Prior to his appointment, David was a litigation lawyer on the North Coast where he co-founded the law school at Southern Cross University, rising to becoming the Acting Dean in 1996. 
He maintained a litigation practice throughout this time, representing a wide range of defendants including high profile clients North East Forrest Alliance and several Local Councils. 
During this time David graduated with a Masters in Law and was pronounced the Alumni of the Decade for the University in 2005.
David has written four published books, three of which have now had multiple editions, dozens of refereed journal articles, and is a prize-winning short story writer and poet. 
David has a commitment to ensuring that medicinal cannabis is available safely and lawfully throughout Australia. In particular he is keen to see legislative change so that those who use medicinal cannabis do so without fear of criminal sanction. 
https://www.smh.com.au/by/david-heilpern-p4yvym
 https://www.abc.net.au/radionational/programs/lawreport/david-heilpern-retires-nsw-drug-driving-laws/12312156
Dr. Richard Di Natale
Dr. Richard Di Natale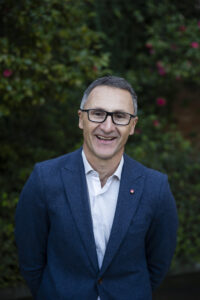 Richard Di Natale is a former Australian politician who served as a senator for Victoria. He was also the leader of the Australian Greens from 2015 to 2020. 
Prior to entering parliament, Richard was a general practitioner and health specialist. He worked in Aboriginal health in the Northern Territory, on HIV prevention in India and in the drug and alcohol sector.
Richard acted as health spokesperson for the Greens in Victoria and in 2002 spoke about the Greens' support for harm reduction policies to manage illicit drug use. 
He was a Greens' Senate candidate from 2004 and was elected to the Senate in the 2010 federal election. Upon taking up his seat in the Senate, he became the Greens' federal spokesperson for health, sport and multiculturalism. He was elected unopposed as parliamentary leader of the Greens party room on 6 May 2015 following the resignation of Christine Milne from the position. 
Richard campaigned against the Future Fund's holdings in tobacco funds, a campaign that was ultimately successful with the Fund divesting the entirety of its tobacco holdings (approximately AUD $250 million) in 2012. He also helped establish Senate inquiries into a number of issues of public significance including budget cuts, medicinal cannabis, the emergence of "superbugs", hospital funding, air pollution, pharmaceutical transparency, sports science and gambling reform. 
Richard continued with ongoing campaigns for improved human rigs in West Papua, timely access to cost-effective drugs through Australia's Pharmaceutical Benefits Scheme and science-based public health policies in e.g. wind farms and vaccination policy. 
He was Chair of the Senate Select Committee into the Abbott Government 2014 federal budget cuts and Deputy Chair of the Senate Select Committee into health. He was the co-convener of the Parliamentary Friends for Drug Policy and Law Reform, the Parliamentary Friends of West Papua and the Parliamentary Friends of Medicine.
On 3 February 2020, Di Natale resigned as leader of the Greens and he resigned from the Senate on 26 August 2020. Richard continues his interest in, and commitment to, improving patient access to medicinal cannabis. 
Helen Kapalos
Helen Kapalos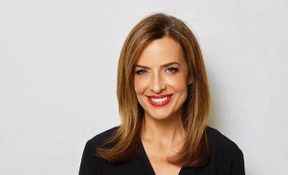 An accomplished journalist, presenter and executive producer with over 20 years' experience, Helen is an award-winning documentary filmmaker who directed, produced and appeared in a ground-breaking film on medical cannabis. The film was one of a handful of Australian documentaries chosen to be acquired by Netflix. It also appeared on SBS Television and was screened nationally to Australian audiences.
In 2015, Helen was appointed by the Victorian State Government to lead the Victorian Multicultural Commission, completing a four-year term as Chairperson. As the voice of Victoria's culturally and linguistically diverse communities, Helen led the Commission through its most dynamic era, receiving several awards during her time as commissioner. 
More recently she was awarded the prestigious Vice Chancellor's Fellow for Multicultural Engagement at Swinburne University – a role created to provide expertise on contemporary multicultural issues and challenges.
She is also a fearless innovator, and during her time as commissioner, she established an Australian-first internship program with ABC Australia and a successful Victorian Film competition in partnership with leading Universities. Helen has also been called on to present at international forums on the role of community and media in counter-terrorism policy. She was the first Victorian commissioner to create a strategy with the private sector, to reduce unconscious bias and tackle systemic employment issues.
A respected national news broadcaster, she has extensive experience across several media organisations, and in her time as a presenter worked for all three Australian commercial networks and both public broadcasters.
Helen has published several national editorials on issues surrounding the challenges faced by minority communities, is a regular radio commentator and authored a book titled 'Proud to Belong' on everyday multiculturalism.
Helen is a captivating speaker, engaging audiences with her expertise in public policy development in diversity and inclusion, ethical leadership and self-empowerment.
Dr David Caldicott
Dr David Caldicott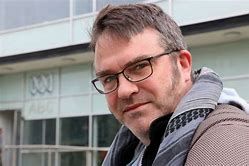 David is a consultant emergency physician, with a specialist interest in illicit drugs, and holds conjoint academic positions at the ANU and the University of Canberra.
A founding member of the Australian Medical Cannabis Observatory; the AMCO was created to establish the infrastructure and support systems that the industry will require.
Co-founder of Verdigris Medical Education, designer and collaborating partner of the Australian Medicinal Cannabis Course, a data-driven course designed by health care practitioners, for health care practitioners interested in augmenting their knowledge of the evolving science behind medicinal cannabis:
https://verdigrismedical.com/medicinal-cannabis
David is an author of numerous publications, a researcher, educator, with specialties in Novel Illicit Compounds in the ED, Simulation, Medical Education, Innovation in the Emergency Department, Medical Response to Terrorism, Disaster Medicine.